This article was first featured in our free weekly Raising Empowered Kids newsletter. Sign up here to receive exclusive first looks at our best strategies, guides, and inspiring stories.
As parents, our days are packed with quick stops at the grocery store, driving the kids to school, or taking the dog for a walk. It feels like an endless mountain of chores and to-do's.
But, it doesn't have to be that way. Imagine if you could get through your errands like Usain Bolt. Regain productivity in your work life. And even have time for 'want-to-do's', like reading a book or spending some time outdoors.  
There are so many tools and habits that can make you oh-so efficient and productive. That are also easy to implement.
The most effective is to Master the Calendar. It could be an app on your phone, Google Calendar on your laptop, or even the physical calendar you get from the car shop there's something about having your life jotted down that brings clarity and sharpness. But an effective calendar isn't only a list of soccer games and parent-teacher conferences. With a few easy habits, your calendar will turn into a lifesaver. Follow this checklist to get your life in check in the next 5 minutes.
Add Upcoming Events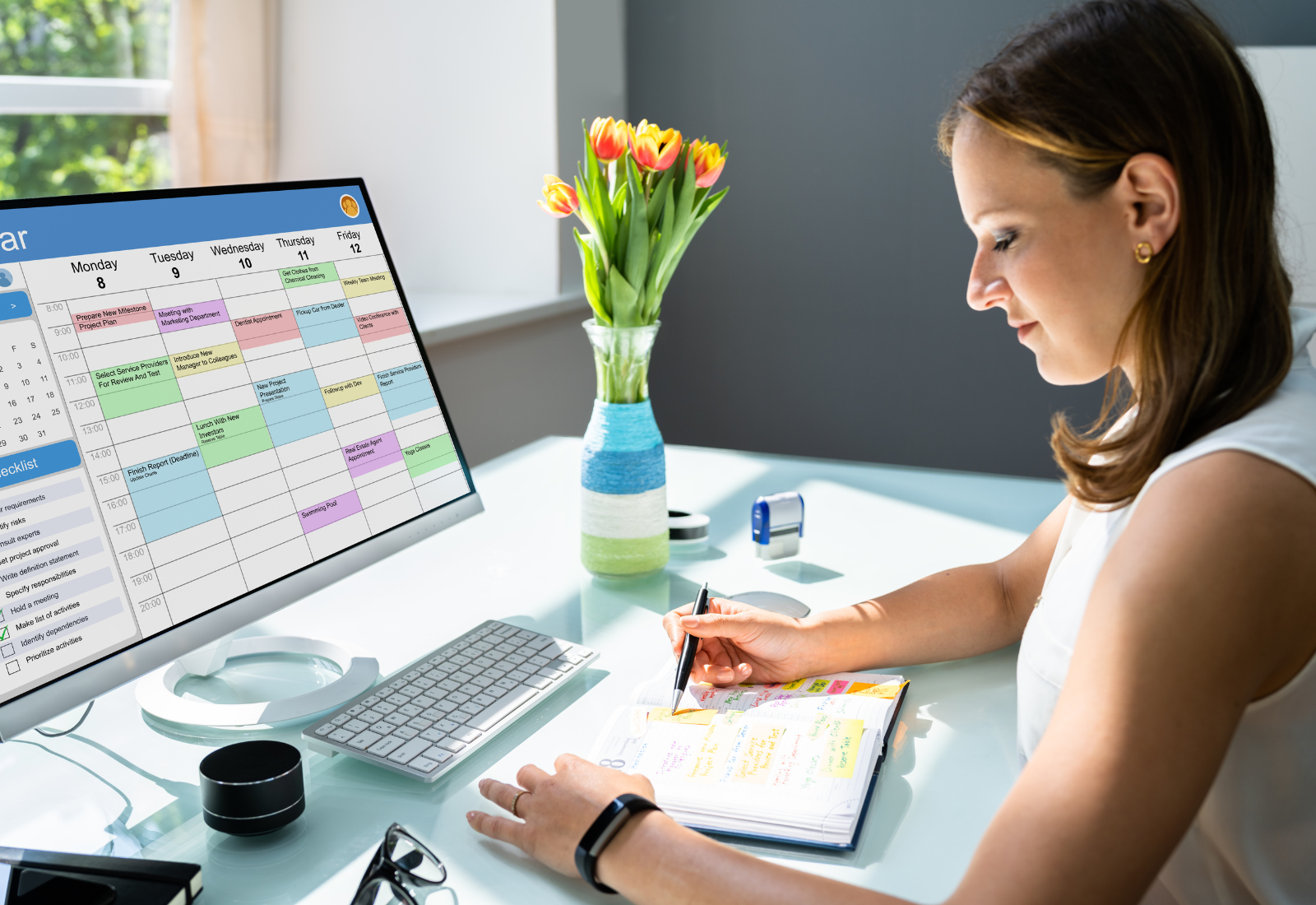 I'm assuming you already have some sort of calendar. If not, Google or iCal are free, easy options.
First, add in all scheduled events for the week (better yet, fill the entire month). Your kids' activities, meetings for work, or going for drinks with a friend.
Add in the time, attendees (your kids too), location, and budget out travel distance.
Add Tasks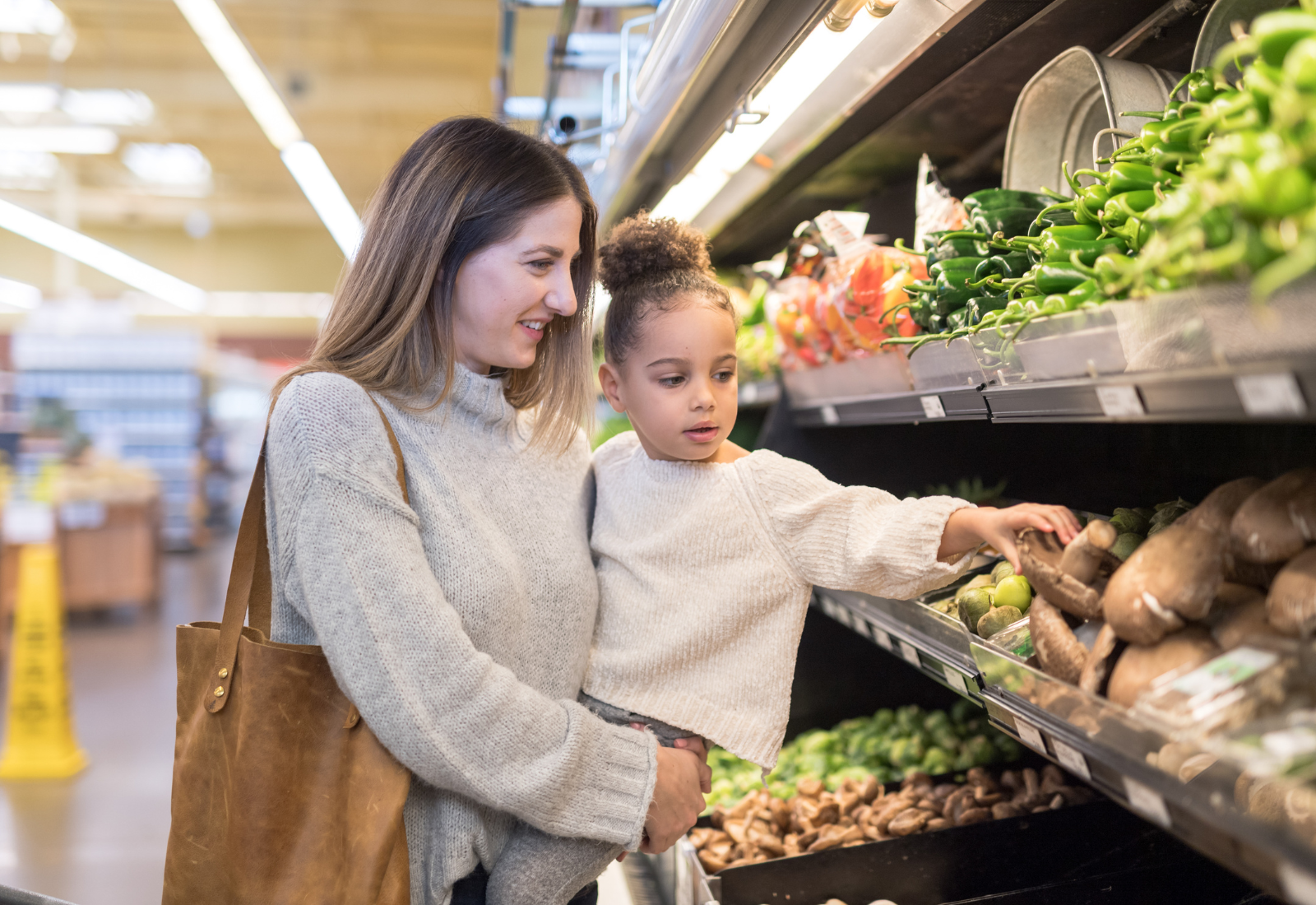 Now that you have scheduled events stored, add key tasks for each day.
Do you need to return a library book, send an important email, or even gift shop for a birthday coming up?
If it's not on the calendar, it won't happen.
Google Calendar even has a built-in task tool to help.
Add Time Blocks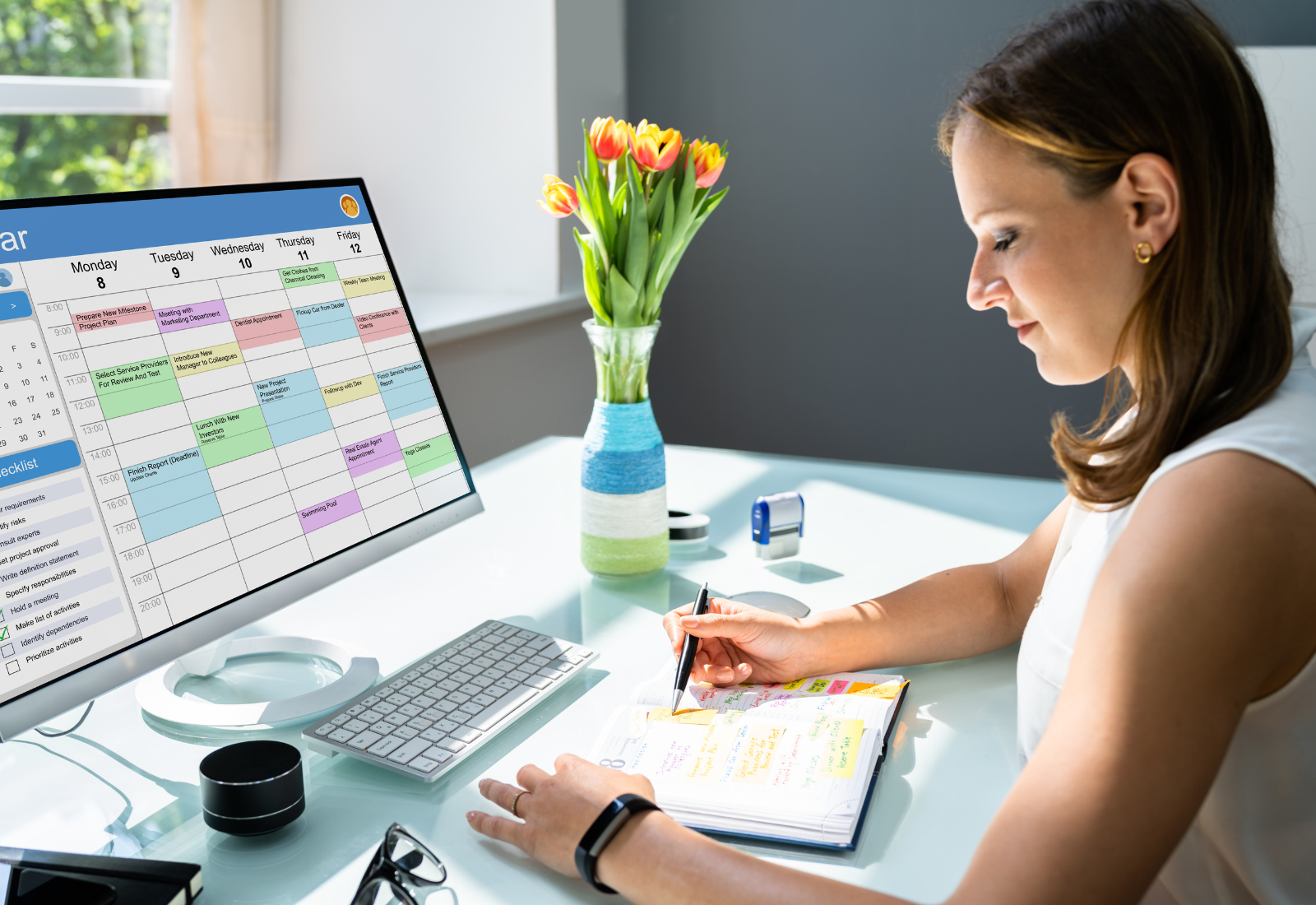 Here's where the magic happens. Think of one thing you've been wanting to do but just haven't had time for.
It could be updating your e-commerce store, writing your first blog post, or getting your finances in check or something more fun like making a family recipe or reading a good book.
We can get so caught up in the day-to-day activities that these 'want-to-do's' get pushed down in the list. But, it's these tasks that boost our lifestyle and well-being.
First, write a list of all the things you want to do this week. Also, jot down approximately how long the activity requires.
Take a look at your now-filled calendar, and find some open time slots (if you haven't done steps 1 and 2, go do that first).
Side Note: It's also important to be aware of the context.
For example, don't plan a creative writing session between two important meetings. You won't be able to focus and get 'in flow' while stressing over the calls.
If you're finding it difficult to find good time(s), look for downtime between events.
For example If you know your daughter is at a volleyball camp for 2 hours, spend that time immersing yourself in that book you've always wanted to read.
Well, what if I have no time to do any of this?
It's not that you don't have time. You just don't make time. Laura Vanderkam is the author of 7 best-selling time management books. She explains this concept in her TED Talk, "How to Gain Control of your Free Time."
Vanderkam points out that if your water heater breaks, it doesn't matter how packed your calendar is.
You'll still find time to fix it.
One more time: It's not that you don't have time. You just don't make time.
Key to this is diverting low-impact or tedious activities.
For some people, that's arranging carpools to save after-school travel time. Or, deleting the Facebook app to stave off addiction.
Even saying no to work events, prioritizing your health and well-being over your career or social life (and vice versa for some).
---
I'm not an expert psychologist, just a parent like you.
Yet, these simple tricks have super-charged my lifestyle.
Have another idea? Want more personal advice?
Leave a comment and tell me more!
Sylvia